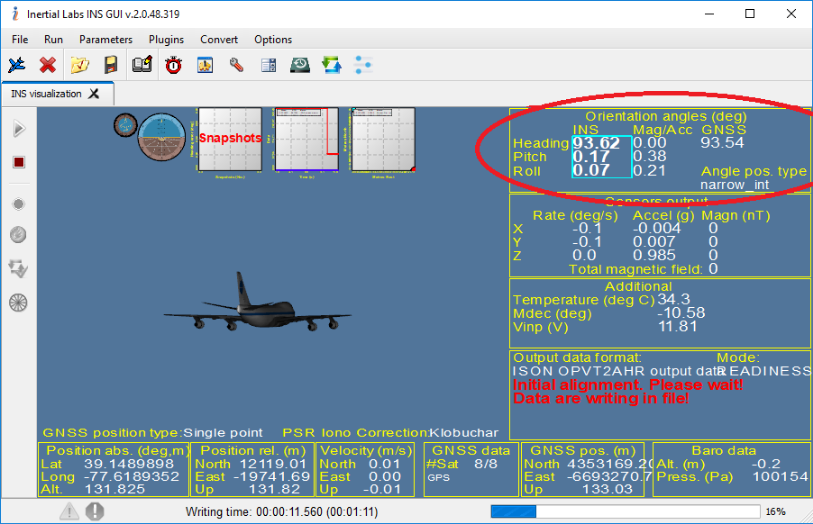 Purpose: Diagnosing a common issue where the device is connect but heading as seen by device differs drastically compared to the GNSS heading.
Last Updated: July 2019
Common Issues:
1. The antennas are connected, but the heading of the INS starts with 0 (relative heading).
2. The INS heading differs a lot from the GNSS heading.