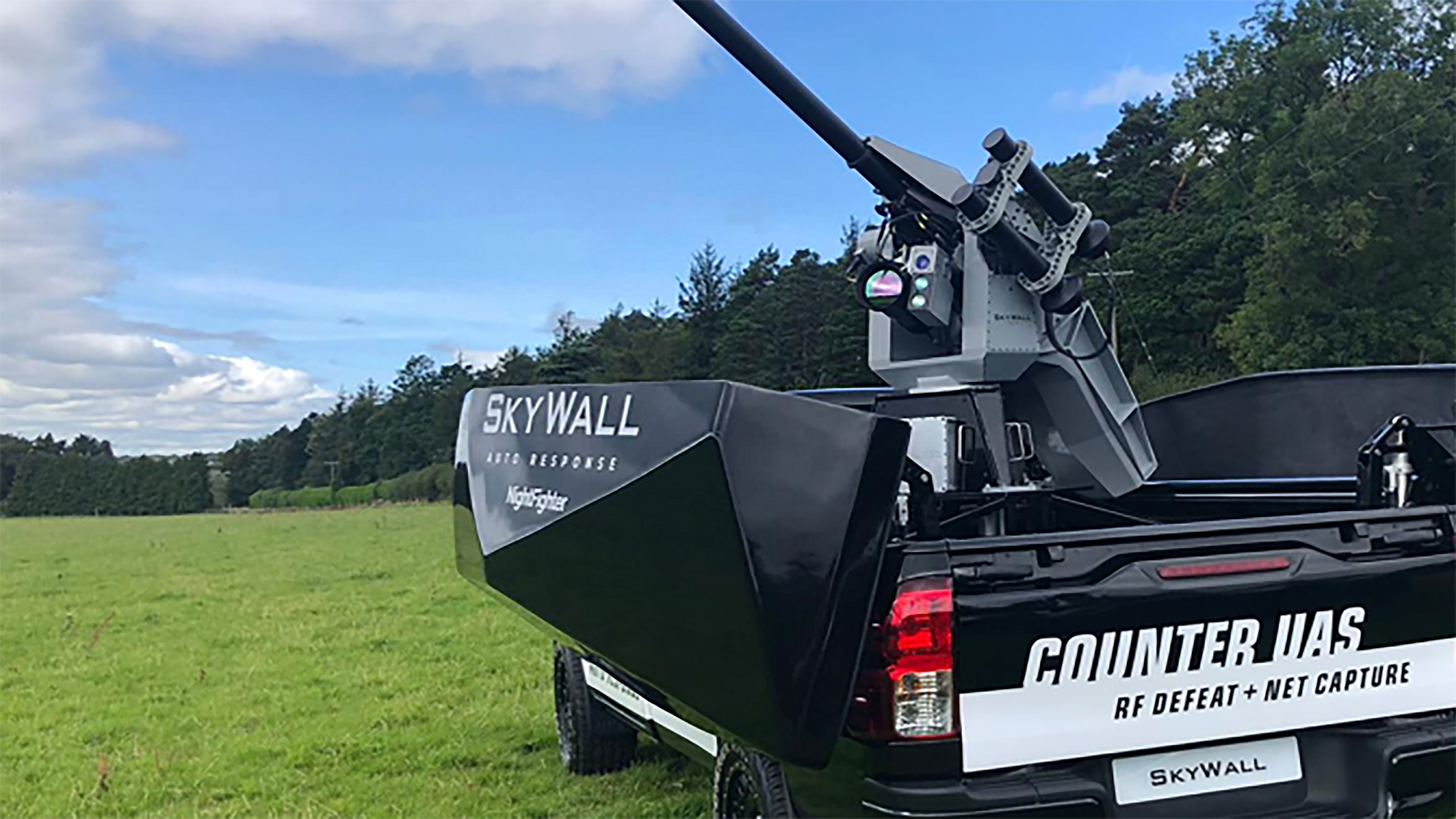 SkyWall Auto Response is a defensive mobile drone capturing system that is commonly used amongst security agencies. Successful partnerships have been made within organizations such as: police forces, critical national infrastructure security (i.e. airports, power stations), VIP protection, public event security and armed forces.
In the beginning of 2018, Openworks began it's partnership with Inertial Labs and entered testing phases for it's most successful product line, SkyWall.
The SkyWall product line features options tailored for the security community to take advantage of such as: autonomous tracking, integration links, handheld/remote stations and complete solutions for both static and dynamic applications...