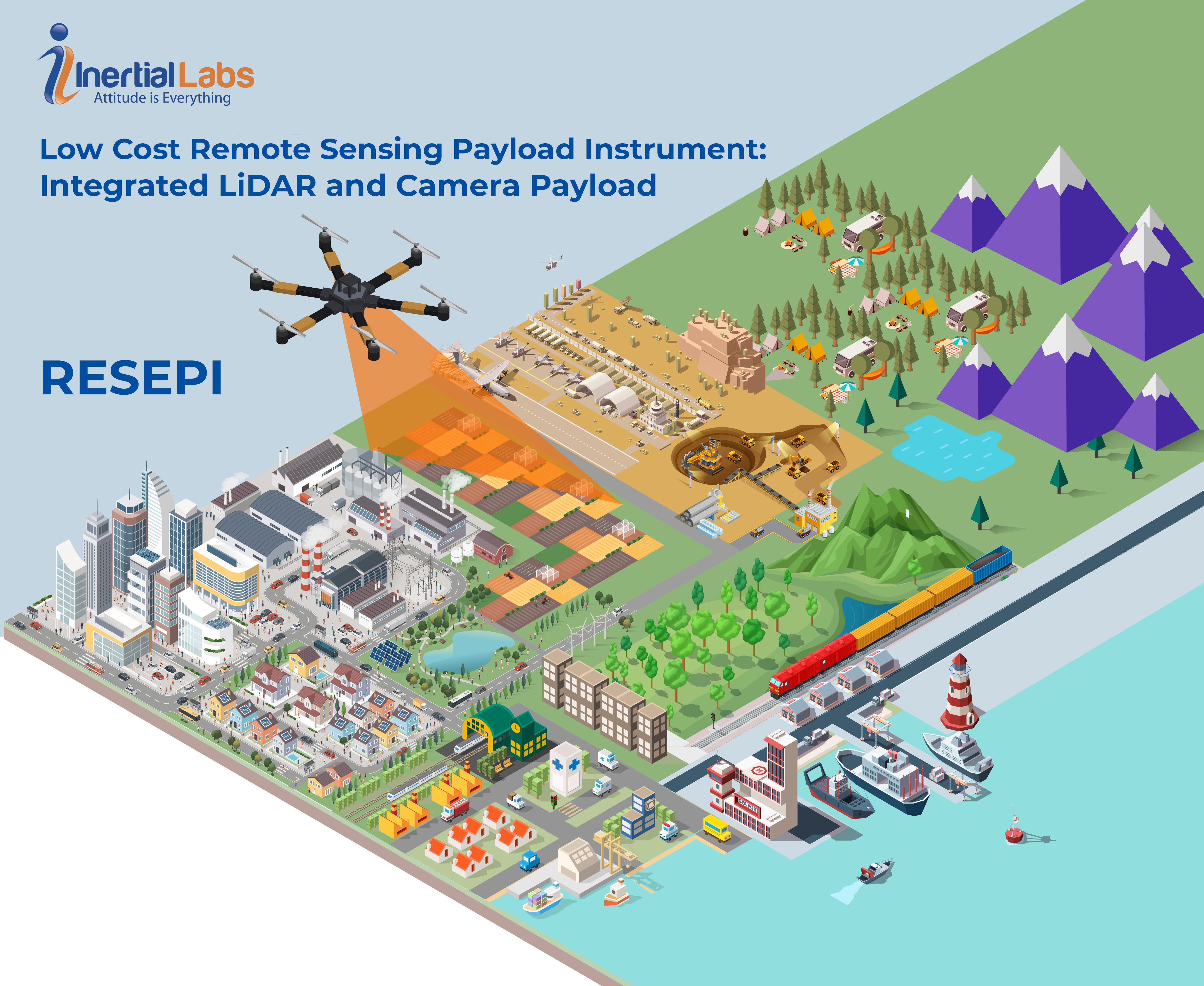 Inertial Labs Releases Revolutionary Complete LiDAR Remote Sensing Platform, RESEPI, as a Customizable Solution for Partners
The new RESEPI produces highly accurate colorized point clouds for inspection and mapping applications with industry-leading cost efficiency.
Paeonian Springs, VA: The Remote Sensing Payload Instrument – RESEPI is an ultra-affordable solution for extremely accurate Remote Sensing applications. RESEPI was designed with the purpose of private-labeling, so Inertial Labs' partners have the ability to put their branding on both the hardware and software components of the complete remote sensing solution. Inertial Labs' optimized supply chain management and the ability to provide custom integrated solutions, gives any partner the ability to focus on their business, not their hardware or software, with a superior price to performance ratio. With these integration options, RESEPI is the perfect solution for a wide array of remote sensing projects with varying requirements.