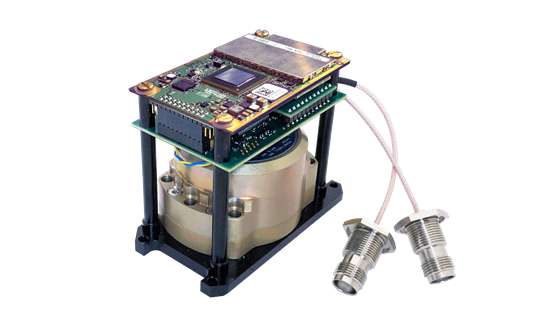 The New INS-DH-OEM Seamlessly Integrates the Honeywell HG4930 Inertial Measurement Unit (IMU) into a GPS-Aided Inertial Navigation System (INS) to Provide High-Accuracy Orientation, Position, Velocity, and Timing (OPVT) for Land and Aerial Systems
The newly released INS-DH-OEM is a high-accuracy INS designed for easy integration into custom enclosures and higher order integrated system applications.
Paeonian Springs, VA: The latest addition to Inertial Labs' expansive line of INS solutions, the INS-DH-OEM, is a great example of a case in which combining the performance of the Honeywell HG4930 and Inertial Labs' sensor fusion expertise can be a perfect fit for certain applications. Consisting of 3 axes each of high-precision accelerometers and gyroscopes, the accuracy of the HG4930 plays a key role in the exceptional performance of the INS-DH-OEM. With input from the IMU, the INS-DH-OEM can boast a pitch and roll accuracy of 0.015 degrees RMS for dynamic applications, and a pitch and roll accuracy of 0.01 degrees for motionless applications. Inertial Labs is excited to debut the proven, rugged, and reliable HG4930 in our line of high-performing INS solutions.