The Mission
Develop an autopilot platform capable of extended flight in a GNSS-denied environment for search and rescue missions.
The Resulting Product
We proudly announce the new Pixhawk 2.1 integration with Inertial Labs' INS-P. Operating on the Ardupilot firmware, this complete open source autopilot solution can be fully customized for use across a wide variety of applications in addition to search and rescue adaptations.
Applications
SWARM Flight Control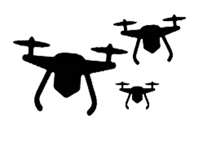 Disaster response and mitigation is an increasingly successful market for autopilots, and of course the application for which Inertial Labs developed this integration. Whether the mission is fighting forest fires or identifying and responding to personnel in critical condition, the Pixhawk Autopilot can handle long mission profiles and can be mounted to carrier platforms to carry large payloads even in a GNSS-denied environment.

Precision Mapping
Logging data and performing preconfigured flight maneuvers is critical whether the solution is used for Remote Sensing or Bathymetric surveys.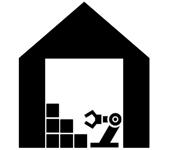 Warehouse Autonomy
Many warehouse operations rely on low-cost autonomous navigation solutions. Organizing customer shipments and relocating incoming and outgoing packages can easily be streamlined using unmanned ground vehicles.

Gimbaled Tracking
Optionally configurable with additional infrared, thermal, or HD RGB cameras, the Pixhawk Autopilot can monitor and recognize vehicles and people from several kilometers away.
Extensive Features and Usability
The Pixhawk Autopilot is a robust navigation solution for unmanned aerial vehicles featuring top-of-the-line options that are unparalleled in the marketplace. Some of the features include the usability with peripherals, companion computers, and radio controllers.
Long-Range Communication Capabilities
Enhanced communications make the Pixhawk Autopilot a standout solution whether users need line of sight (LOS) or beyond line of site (BLOS) functionality.

For typical operations, the embedded LOS module transmits communication on the 400 MHz and 900 MHz frequencies.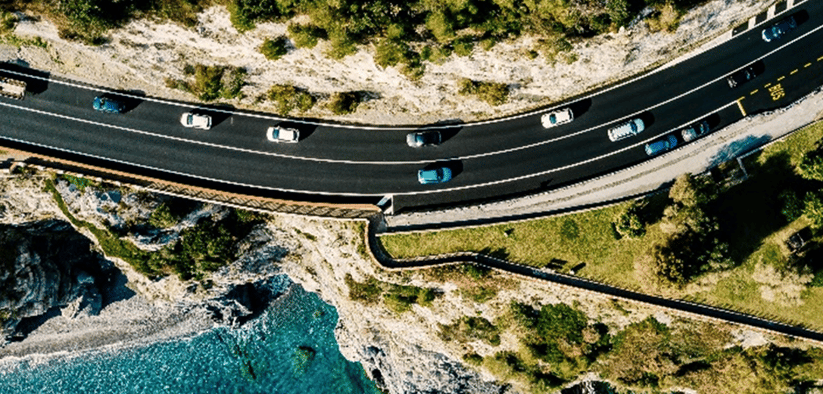 Fully Customizable
A highly accurate navigational solution, the Pixhawk Autopilot integration with the INS-P allows precision navigation whether or not GNSS connection is available. And, although out-of-the-box the autopilot is sufficiently robust for most users, it is very easy to customize to your specific needs.

Working with firmware solutions such as Ardupilot makes customization of this flight controller even easier.
The Ardupilot platform allows for many aiding data features to be input into the Ardupilot Kalman Filter to help for a more robust navigation solution. Options include: airspeed sensors, optical flow sensors, ultrasonic sensors and many more. These additional tools give the user the ability to create custom solutions for collision avoidance and object tracking; now with the enhanced navigational accuracy from the Inertial Labs INS-P.
Works with Aiding Sensor Data

Using "Mission Planner" or "QGroundControl" software options, users can configure the Ardupilot firmware to work with additional aiding sensors supported by Pixhawk that include airspeed sensors, cameras, radio transmitters, and more. Additionally, these programs allow the creation of preconfigured way-point maps, which allow UAVs to fly autonomously from point-to-point.
Performance Ready
Inertial Labs' accurate sensing components and robust Kalman Filter contribute to high performance in a GNSS-denied environment. The INS-P's fluxgate magnetometer and tactical grade IMU are manufactured and temperature calibrated in house, and the Kalman filter identifies and filters the best data from each sensor depending on GNSS availability.

The resulting Pixhawk Autopilot integration benefits from our data fusion expertise, as the algorithm can properly manage and fuse data from different sources: magnetic field data, inertial data from MEMS-based gyroscopes and accelerometers, and GNSS data.

The Ardupilot firmware then instructs the autopilot how to use the combined information to output flight data for UAVs to ensure optimal positioning and flight performance for an assortment of aerial platforms.
Configuration
The INS-P is connected to the Pixhawk Autopilot using the standard RS-232 serial interface and the resulting integration fuses together IMU and GNSS data from the INS-P and uses it in the Ardupilot Kalman Filter on the Pixhawk. This data from the Inertial Labs INS-P includes necessary navigation data such as position, velocity, and a time stamp. In turn, this data fuses with Pixhawk Autopilot sensor data, which includes:
Optional Static and Dynamic Pressure sensors for calculating Airspeed;
Magnetometer for Aiding in Course Correction;
Triple Redundant IMU with multiple gyroscopes, barometers and accelerometers;
Optional additional GNSS receivers for dual antenna heading calculation;
Optional camera inputs for detection, recognition, and tracking.

Navigation in GPS-Denied Environments
There is a myriad of reasons that users may need to operate when GPS is not available, regardless of whether the outage is due to terrain, spoofing/jamming, or something else. During an hour-long GNSS outage, horizontal position drift for the Pixhawk Autopilot integration tops out at an estimated 9 nautical miles (NM).

Although there are other alternatives, including a common ring laser gyro-based navigation system that have similar results, the Pixhawk Autopilot integration solution comes in at one-third of the cost, offering a far better price-performance ratio with the enhanced benefit of customization.
Compatibility
With more than 20 years as a leader in the navigation solutions, Inertial Labs offers robust navigation solutions for a wide variety of applications that allow users to input aiding data from other sensing components into our robust Kalman Filter.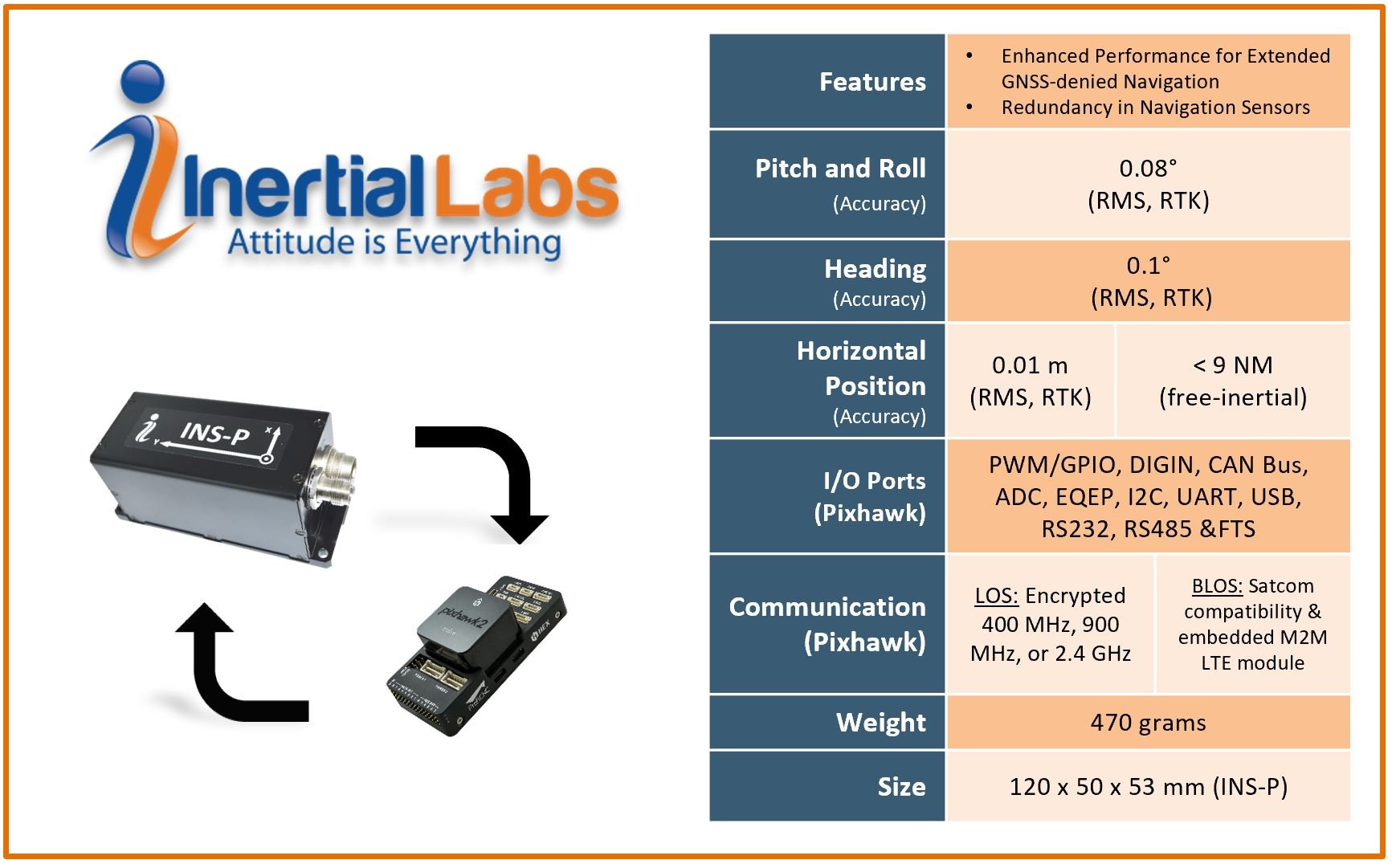 Our Pixhawk Autopilot integration with the INS-P allows end users to increase system and navigational performance by using existing aiding data sources that may include airspeed sensors, attitude data (heading, pitch or roll), wind speed sensors, doppler velocity logs, and external altitude information. This integration is just another one of the many ways Inertial Labs is continuing to improve and enhance the autonomous community.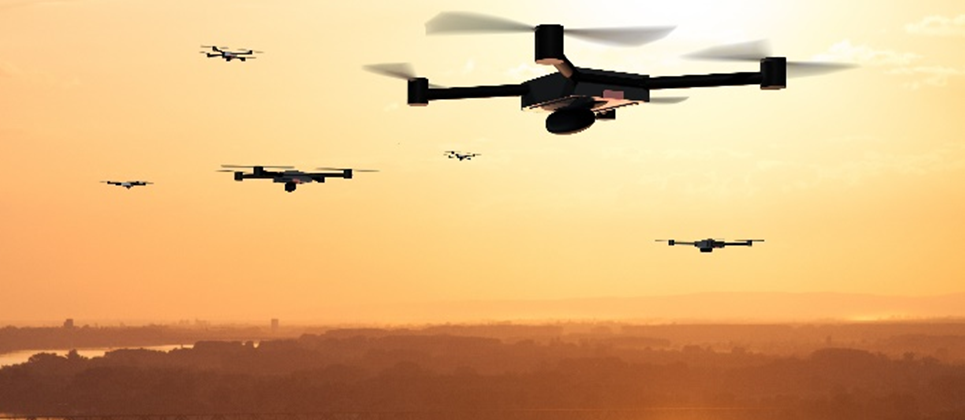 What Do You Think?
At Inertial Labs, we value customer satisfaction and want to continuously provide solutions specifically tailored to today's problems, while aggressively developing products that tackle tomorrow's concerns. Your opinion is always important to us whether you are a student, an entrepreneur, or an industry heavyweight. Please share your thoughts on our products, what you would like them to achieve, or just say hello at opinions@inertiallabs.com

Trademark Legal Notice: All product names, logos, and brands are property of their respective owners. All company, product and service names used in this document: Pixhawk, Ardupilot, Mission Planner, and QGroundControl are for identification purposes only. Use of names, logos, pictures and brands does not imply endorsement. Mentioned or referenced industries are trademarks of its affiliates or its respective owners, registered in many jurisdictions worldwide.