Introducing CSE Crosscom
Australia's leading commercial communications provider, CSE Crosscom, is the Australian distributor of Inertial Labs' marine positioning, orientation, and navigation technologies.
Paeonian Springs, VA: A new partnership between CSE Crosscom and Inertial Labs means that CSE Crosscom will be adding Inertial Labs' positioning, orientation, and navigation products to their impressive list of telecommunications services and products. With a continued emphasis on quality, Inertial Labs strives to provide the most accurate, low-power solutions, while focusing on maintaining the best price-performance ratio possible. With a great deal of experience in servicing prominent commercial, government, transport, and security industries, CSE Crosscom is an asset to Inertial Labs' distribution network.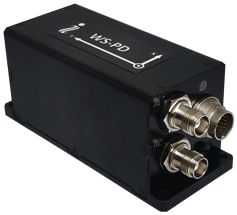 As a cutting-edge positioning and orientation sensor provider, Inertial Labs offers forward-thinking solutions with a focus on optimizing price-performance ratio, minimizing size & power consumption, and maximizing customer satisfaction. As a distributor of Inertial Labs' marine technologies, CSE Crosscom will be providing Inertial Labs' line of high precision Motion Reference Units (MRU) and Wave Sensors (WS) to the Australian market. As a distributor of MRUs, CSE Crosscom will provide the industry with a high-performance strapdown motion sensor that provides accurate pitch & roll, heave, surge, sway, velocity, and positioning for all mounted devices. As a distributor of Inertial Labs Wave Sensors, CSE Crosscom will supply a solution which utilizes tri-axis precision accelerometers, magnetometers, gyroscopes, and barometric sensors to supply accurate wave characteristics as well as heave, surge, sway, pitch, and roll of the device under measure. With their experience in supplying products for a wide variety of industries, CSE Crosscom is well equipped to provide Inertial Labs solutions to the Australian marine industry.
Under the CSE corporate umbrella since 2015, CSE Crosscom has constantly expanded and has partnered with a variety of industry leaders across a range of applications. CSE Crosscom's new partnership with Inertial Labs marks their expansion into the marine inertial sensor industry. Inertial Labs and CSE Crosscom share a common vision with an emphasis of identifying opportunities for cost-efficiency, automation, and improved decision making. Inertial Labs is very excited to work and grow with CSE Crosscom in providing quality solutions for a variety of marine applications.
About Inertial Labs
Established in 2001, Inertial Labs is the leader in position and orientation technologies for both commercial/industrial and aerospace/defense applications. With a worldwide distributor & representative network covering 20+ countries across 6 continents, a standard product offering that spans from Inertial Measurement Units (IMU) up to full GPS-Aided Inertial Navigation Systems (INS), and an application breadth that covers Land, Air, and Sea; Inertial Labs covers the gambit of inertial technologies.
About CSE Crosscom
Servicing the major industrial, government, transport, and security industries Australia-wide, CSE Crosscom puts the communication technologies in place to support worker safety, continuous operability, and improved performance. As Australia's leading telecommunications integrator, they design, install, and commission communications infrastructure and equipment for complete brownfield or greenfield projects. Their reputation is built on a track record of serviceability and scale, with the flexibility to cater for both small and large project requirements, from a small radio fleet, to a world-class offshore gas operation.