Purpose: To understand how to find your current firmware version and update the firmware to the latest firmware version (if needed).
Last Updated: May 2021
Periodically, the Inertial Labs support team will send out new firmware updates.
To see your current firmware version, look in the upper right portion of the interface if you are on desktop like shown below.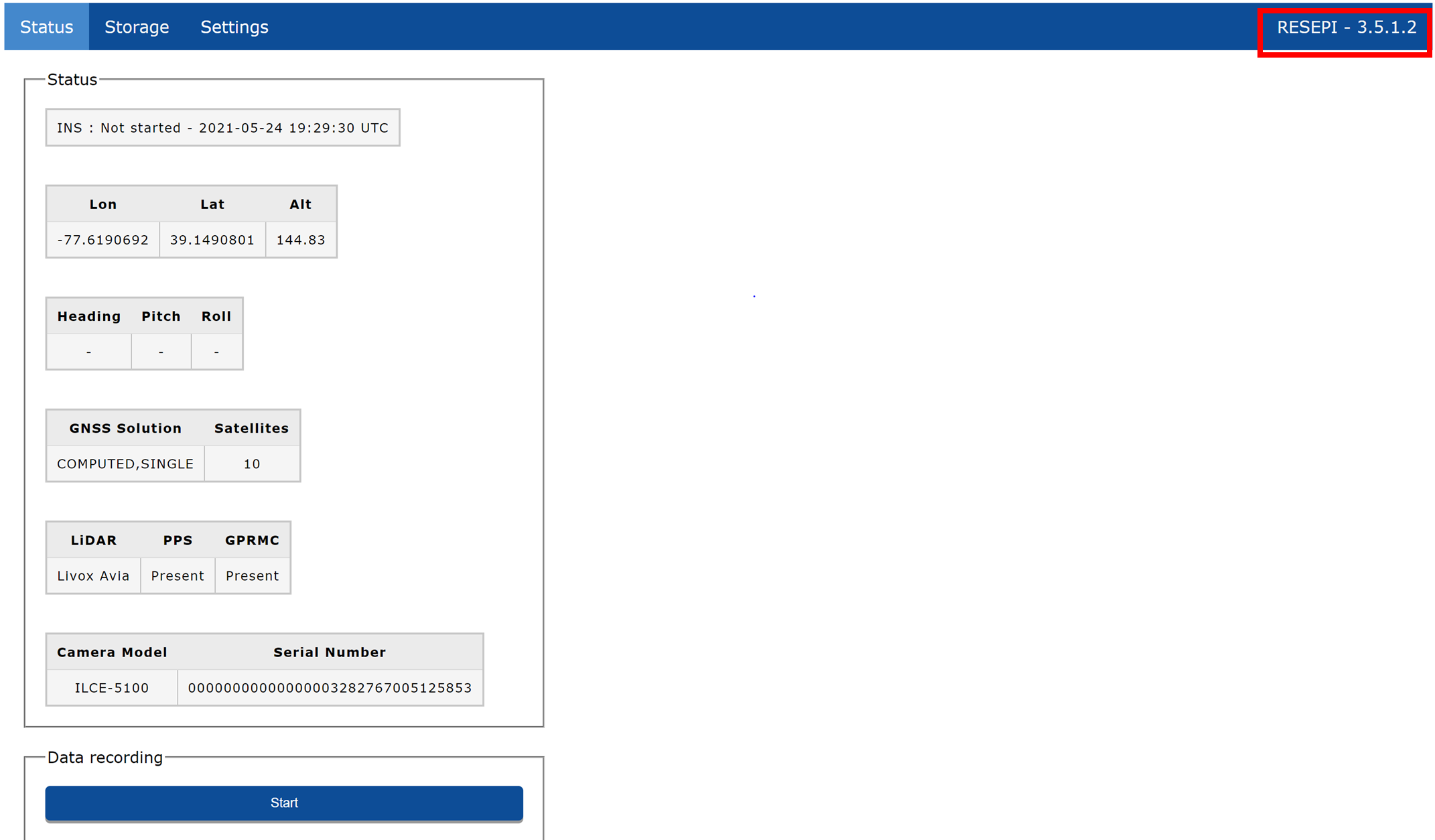 To see your current firmware version on a mobile device, open the menu in the upper right of the interface. The firmware version will be displayed in the bottom of the dropdown as shown below.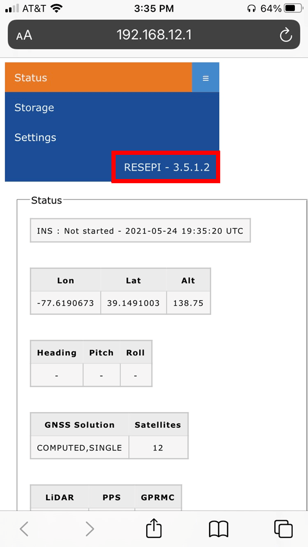 If the newest firmware release is more recent than your current firmware, you can load new firmware using the following steps:
Copy firmware update file to the RESEPI's USB drive

Insert the USB drive into the RESEPI

Turn on the unit and connect to the web based GUI

Navigate to the "Settings" tab of the GUI and select "Firmware"

The RESEPI will automatically look for updated firmware on the USB drive and will display the firmware update like shown below.

Click the install button on the most recent firmware.

After the firmware is installed, follow the reboot prompt and the firmware will be loaded on the RESEPI.