Purpose: To get a better understanding of the necessary distance between flight passes for your project.
Last Updated: May 2021
Firstly, it is important to note that the point density of a project is dependent on the following listed factors.
LiDAR scanner field of view
Flight AGL (Above Ground Level)
Flight Speed
LiDAR Scan Rate
First, to understand the area you are covering you must find the swath length. Below is an illustration of what a swath would look like in the case of a payload with Livox Avia.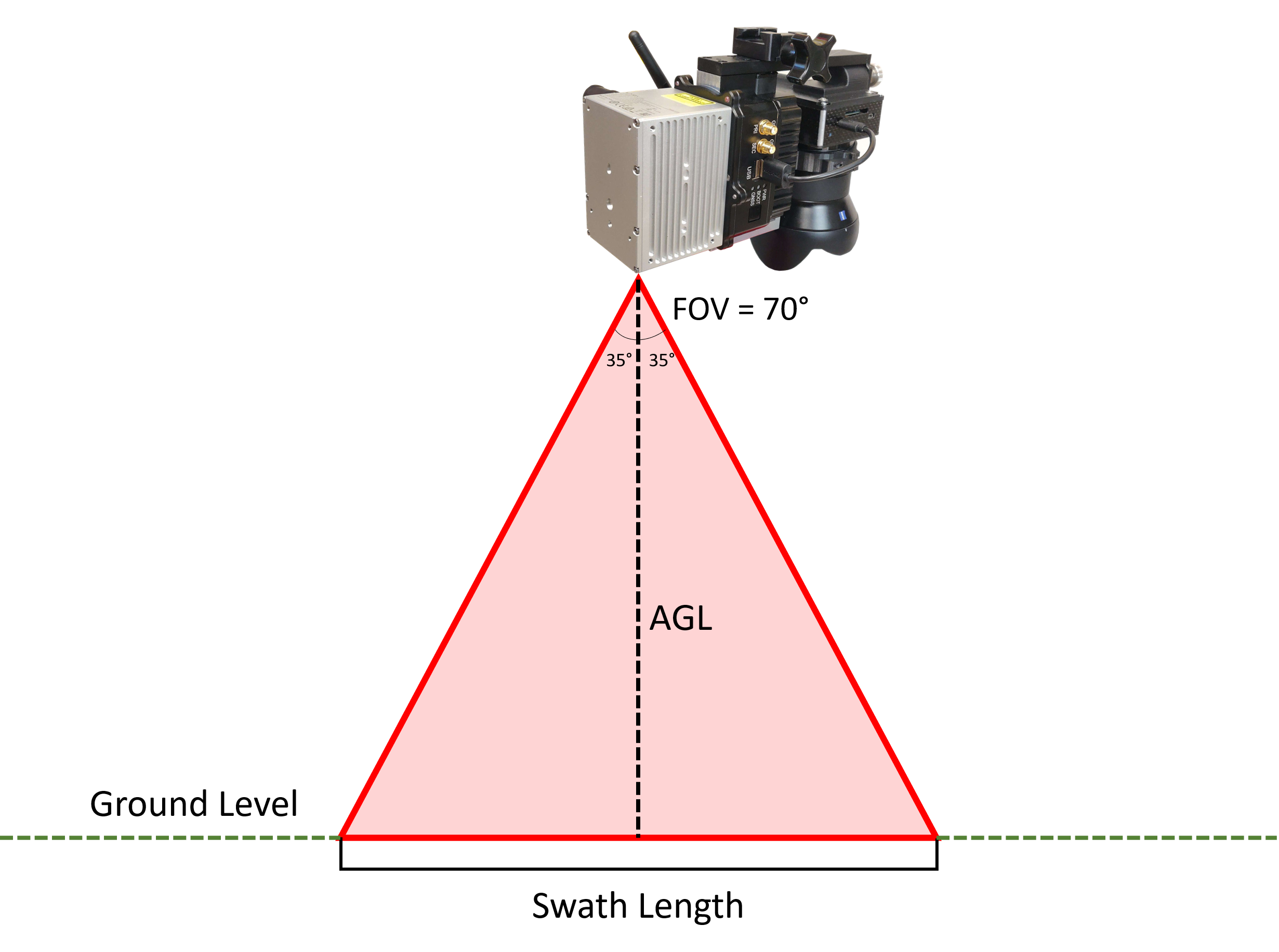 *Drawing Not to Scale
Where:
Swath Length = AGL (m) *(2*tan(FOV/2))
So in this example let AGL = 100 meters. Our swath length would be as follows:
Swath Length = 100*(2*tan(35°))
Swath Length ≈ 140 meters
Once our swath length is determined, we can find the point density of the scan using the following formula:
Point Density = LiDAR Scan Rate (pts/s)/(Swath Length (m) * Flight Speed (m/s))
So for our example let's say we flew at 5 m/s, then our point density would be as follows:
Point Density = 240,000/(140*5) ≈ 343 pts/m2
Point Density ≈ 343 pts/m2