CheetahNAV

Tactical Navigation System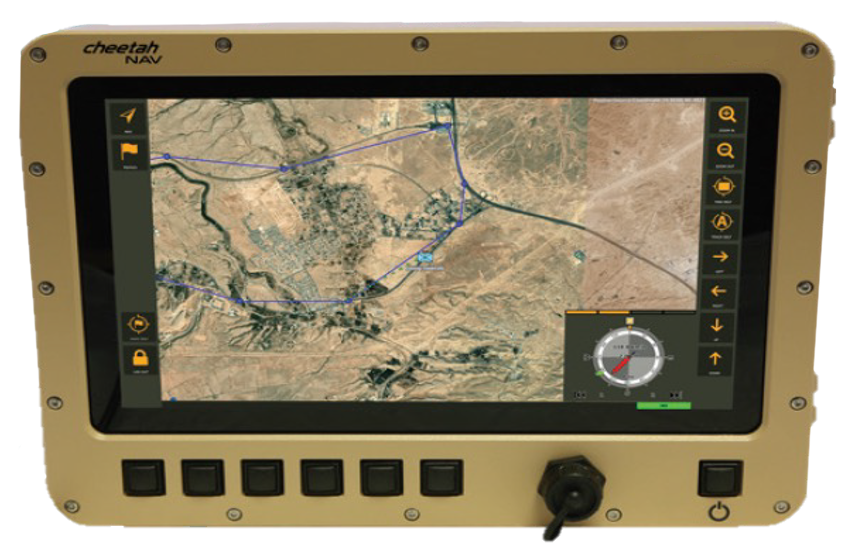 CheetahNAV is field-proven, PNT-capable high precision GNSS-Aided Inertial Navigation System (INS) which utilize tactical-grade, MEMS sensors based Inertial Measurement Unit (IMU); embedded, multi-constellation and multi frequency GNSS receiver; Advanced Kalman Filter based algorithm providing very accurate position information, navigation, time, velocity, and orientation in GNSS-enabled and GNSS-denied environments.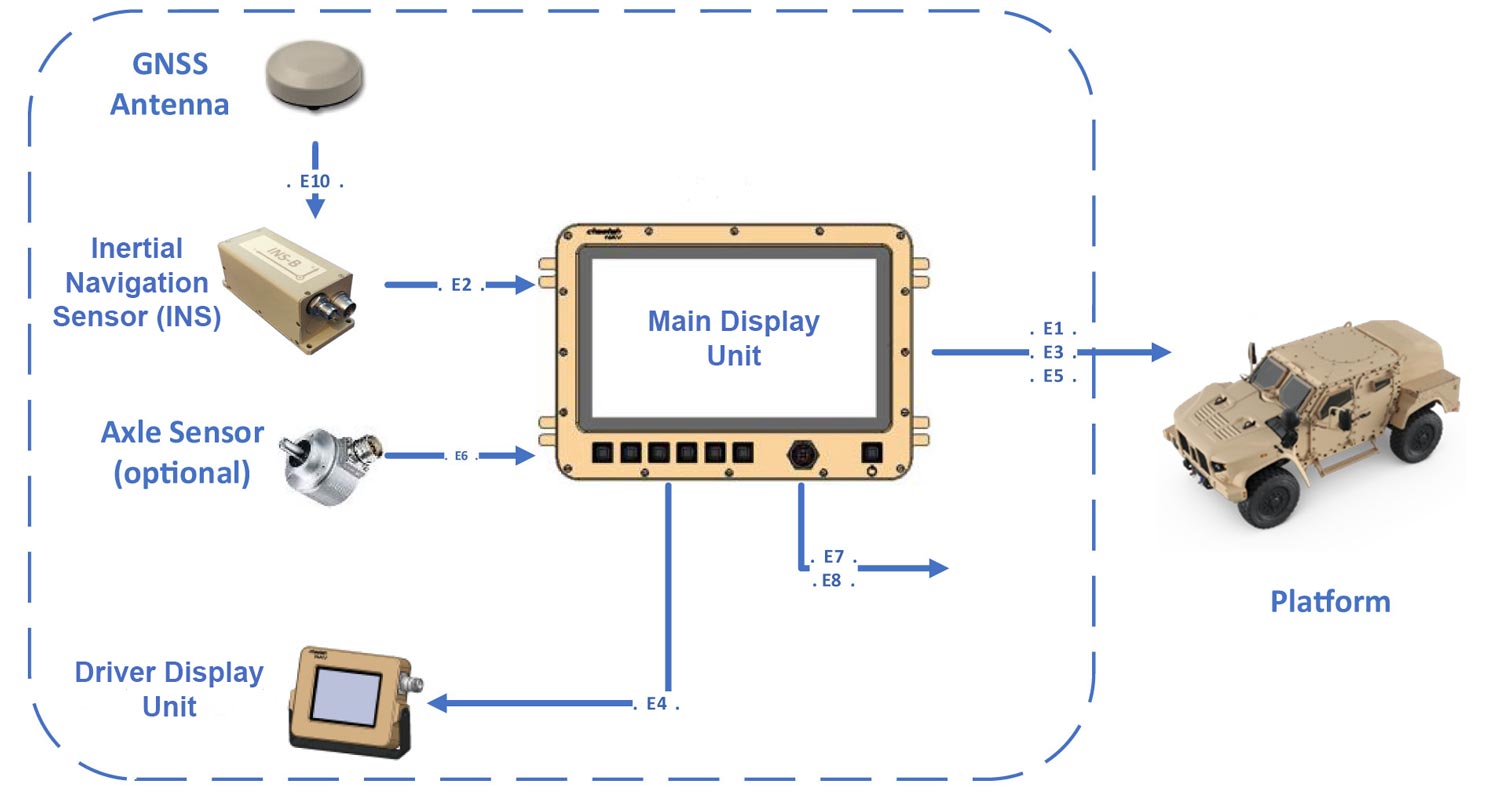 Ideal for tough battlefield conditions, the ruggedized CheetahNAV is designed and has been tested to withstand the most severe military environments. The CheetahNAV offers various options for vehicle installation, is vehicle agnostic, and is configurable to specific user needs, allowing flexibility as dictated by different mission requirements.
Each CheetahNAV includes a Main Display Unit for vehicle crew, a Driver Display Unit with simplified navigation and position information and Inertial Labs tactical Inertial Navigation Sensor (INS).
Contact us today to help configure CheetahNAV for your application.
Key Features
Real-time tactical moving map with touch screen display
Sunlight readable displays with ruggedized design
Multiple language pack
Compact, MIL-STD Inertial Navigation System (INS)
Low drift in Dead Reckoning
Pitch and Roll Attitude of vehicle
Vehicle speed, true heading, position,and track traveled
ITAR-Free
Affordable price
Applications
Military tactical vehicle navigation
Joint multinational operations