Purpose:
The IMU-P-S is configured at the factory according to the part number ordered. However, the need does arise for custom user-defined configurations depending on the application at hand. This User Manual will go through how to manually configure configuration parameters despite the inability to access Service Mode in SENSONAR STIM300 EVK PC Software.
Needed Items:
IMU-P-S Configuration User Manual
IMU-P Unit
IMU-P Service Cable
IMU-P Power Cable
IMU-P RS-422 to USB Converter Cable
File: IMU_P_FLASHER.bat
File: IMU_P_FLASHER.exe
SENSONAR STIM300 EVK PC Software
Configuration:
Currently, the IMU-P-S has the ability to manually configure the following parameters: Sample Rate, Filter Cut-Off Frequency, Gyroscope Output, Accelerometer Output, Inclinometer Output, Termination, Baud Rate, and Datagram Structure.
Choosing Parameters
Step 1. Begin by building a Parameter String in the following format using Table 1:

Where the highlighted values corresponding to the following:
S: Sample Rate
F: Filter Cut-off Frequency
G: Gyroscope Output
A: Accelerometer Output
I: Inclinometer Output
D: Datagram Structure
B: RS-422 Baud Rate
T: Termination
Table 1. Parameters and corresponding character for configuration string.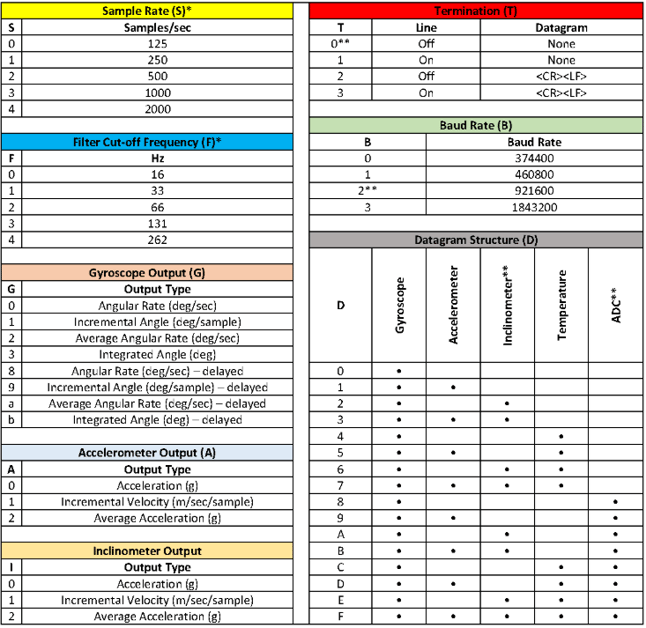 Notes:
*When choosing the filter settings, it is recommended that the Filter Cut-off Frequency (F) is less than 1/4 of the desired Sample Rate (S).
**These options are configurable but the corresponding fields of the datagram will be popuated with zeros.
Loading Configuration onto Device
Step 2. Begin by connecting your device to the included data cable.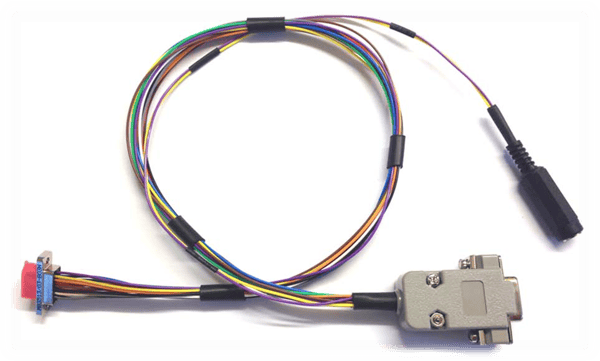 Figure 1. Data cable used to connect your device to power the device and PC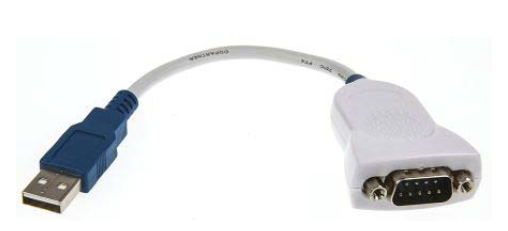 Figure 2. RS-422-to-USB connector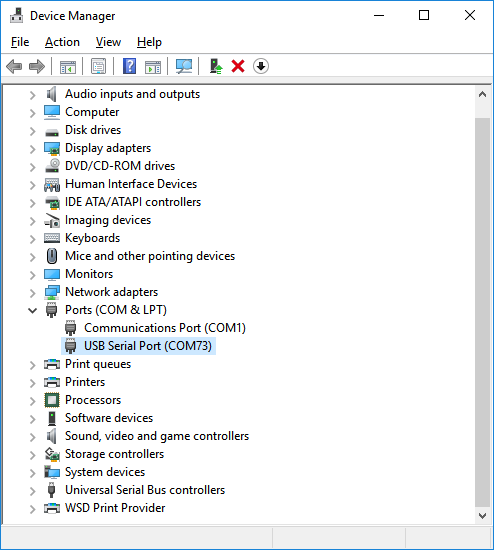 Figure 3. Device Manager showing the COM port that the device is connected to.
Step 3. Open the included file IMU_P_FLASHER.bat in Notepad. The file will look like this: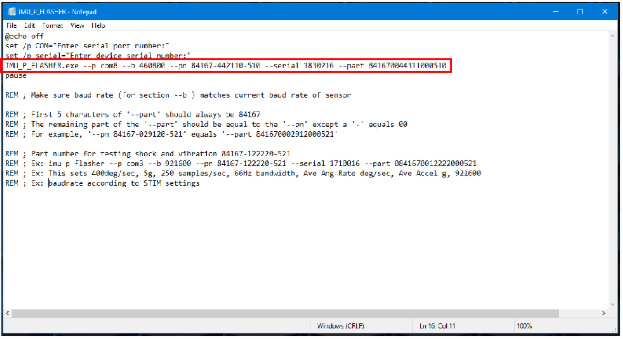 Figure 4. Modifiable file: IMU_P_FLASHER.bat in notepad.
Step 4. Modify the following line indicated above like so: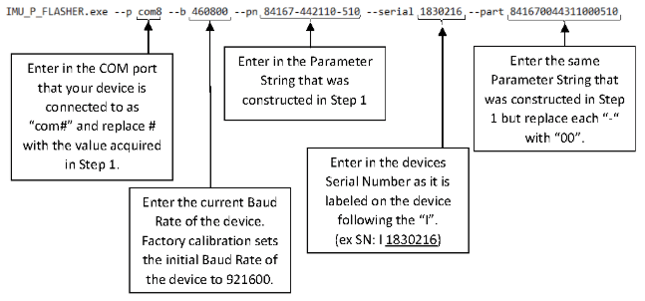 Step 5. Save the file IMU_P_FLASHER.bat. After saving the file , double click on it to run. The following screen will be displayed prompting the user to enter in the serial port (COM port) and the device's Serial Number (as displayed on the unit, following the "I").

Figure 5. Command screen prompting for the serial port (As noted in Step 1) and the devices serial number (following the "I").
Step 6. If the loading of the Configuration was successful the following will be displayed: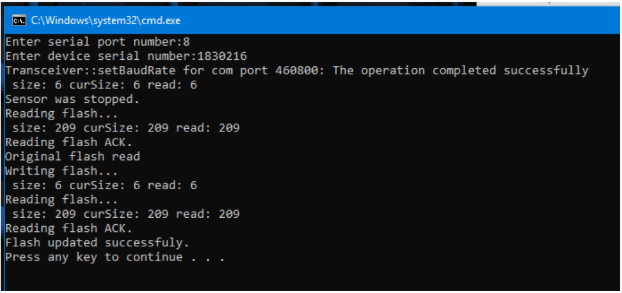 Figure 6. Command screen indicating the successful updating of configuration.
Verifying Configuration:
Step 7. You may verify the updated settings inside the STIM300 EVK Graphical User Interface (GUI). Make sure to power cycle the device before re-connecting. Once you have opened the STIM300 GUI, refer to the picture below and follow the steps to view the devices current configuration.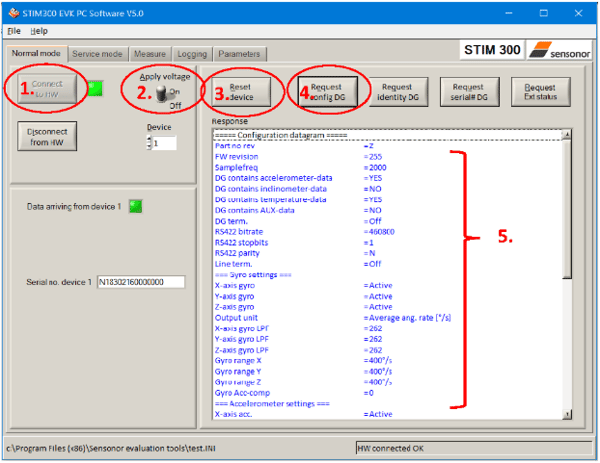 Figure 7. STIM300 GUI showing the current configuration after loading parameters.